High Purity Sarms Powder SR9011 Sarms Powder Raw Powder At Best Price
Top Quality with Best Price
Fast Shipping
Safe Customs Clearance
High Purity Sarms Powder SR9011 Sarms Powder Raw Powder At Best Price
Product Description
Basic information:
Product name:SR9011
CAS No.:1379686-29-9
Appearance:white powder

Description:
Treatment of diet-induced obese mice with SR9011 decreased obesity by reducing fat mass and markedly improved dyslipidaemia and hyperglycaemia. These results indicate that synthetic REV-ERB ligands that pharmacologically target the circadian rhythm may be beneficial in the treatment of sleep disorders as well as metabolic diseases.

What was clearly interesting was that a small, drug-like molecule could increase metabolic rate in skeletal muscle and increase exercise endurance SR9011 Not Just a "Diet" Pill.

There's no way to sugarcoat it-though many have tried-maintaining a healthy weight can be difficult. Because it's hard, many have tried "miracle" weight-loss pills and other quick fixes for something that ultimately requires a lifestyle change. Many over-the-counter diet and weigh-loss pills are unregulated and may contain dangerous ingredients. SR9011, however, isn't like appetite suppressants, laxatives, or "fat blockers." And you won't find SR9011 in the ingredient lists of protein powders or exercise supplements.

The difference between SR9009 and other diet pills is in its chemistry.SR9011 is not an appetitesuppressant-as many weight-loss drugs are-and directly works by increasing the metabolic rate of muscle. Your metabolism speeds up and slows down naturally during the day, meaning that sometimes food is used for energy and sometimes it's stored as fat. By re-synching a dysfunctional metabolic clock, SR9011 ensures that food and excess fat are used as energy.
Item details:
I

tem Name
Specification
Product Name

High Purity Sarms Powder SR9011 Sarms Powder Raw Powder At Best Price

Specification

10g/100g/500g/1kg

Apperance

Powder

Purity

>99%

Grade

Pharmaceutical Grade

Assay

HPLC 99%

Shelf Life

2 years

Storage

Cool dry place

Business Type

Manufacturer

Market

Global

Certificate

GMP, HSE, ISO 9001
Price and shipping
| | |
| --- | --- |
| Minimal Order | 10g |
| Price | depending on order quantity |
| How to order | Contact by WhatsApp, email or Skype message |
| Payment Terms | Western Union, Bank Transfer, Bitcoin, Moneygram |
| Shipping time | 7-9 working days |
| Transport Package | Discreet Packing |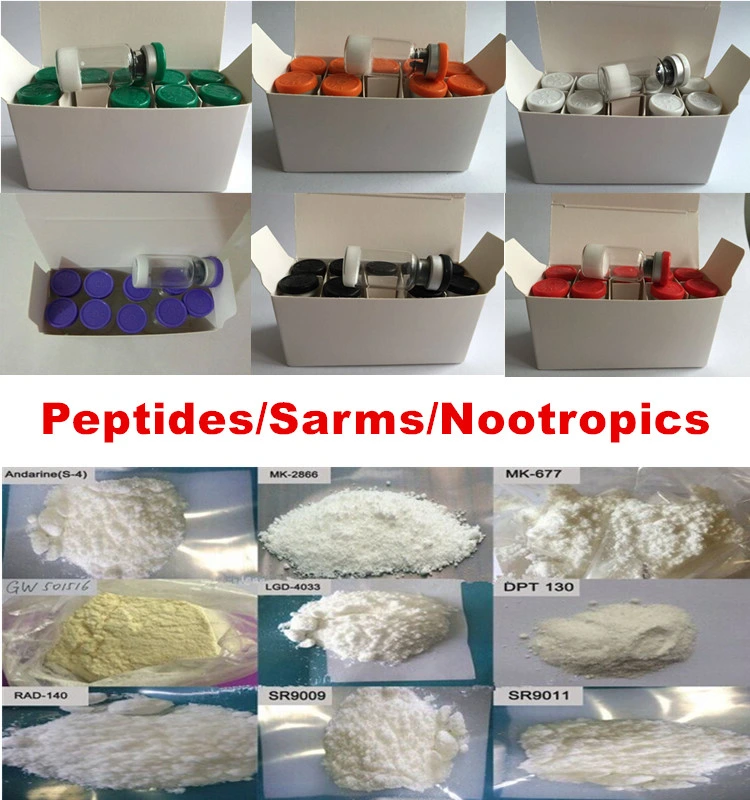 Hot Sellers
English Name
Cas No.
Nootropics Powder
Noopept
157115-85-0
Piracetam
7491-74-9
Oxiracetam
62613-82-5
Coluracetam
135463-81-9
Aniracetam
72432-10-1
Fasoracetam
110958-19-5
L-Theanine
3081-61-6
Alpha-GPC
28319-77-9
CDP-Choline
146929-33-1
Sulbutiamine
3286-46-2
Resveratrol
501-36-0
5-HTP
56-69-9
Prl-8-53
51352-87-5
Sunifiram
314728-85-3
IDRA-21
22503-72-6
Unifiram
272786-64-8
NSI-189
1270138-40-3
Sarms Powder
YK11
1370003-76-1
SR9009
1379686-30-2
Andarine
401900-40-1
Rad140
1182367-47-0
Ostarine
841205-47-8
MK-677
159752-10-0
Lgd-4033
1165910-22-4
Gw501516
317318-70-0
Aicar
2627-69-2
Fat Burner Powder
T3 /Liothyronine sodium/Cytomel
CAS 55-06-1
T4/L-Thyroxine
CAS 51-48-9
L-Carnitine
CAS 541-15-1
DMAA
CAS 13803-74-2
Theobromine
CAS 83-67-0
Synephrine
CAS 94-07-5
Rimonabant
CAS 168273-06-1
Lorcaserin HCI
CAS 846589-98-8
CLA (Conjugated Linoleic Acid)
CAS 2420-56-6
Orlistat
CAS 96829-58-2
Calcium Pyruvate
CAS 52009-14-0
Lorcaserin hydrochloride
CAS 846589-98-8
Telmisartan
CAS 144701-48-4
Local anesthesia Powder
Benzocaine hydrochloride
23239-88-5
Pramoxine hydrochloride
637-58-1
Tetracaine
94-24-6
Tetracaine HCl
136-47-0
Levobupivacaine HCl
27262-48-2
Dibucaine hydrochloride
61-12-1
Prilocaine Base
751-50-6
Prilocaine hydrochloride
1786-81-8
Proparacaine hydrochloride
5875-06-9
Procaine
59-46-1
Procainamide hydrochloride
614-39-1
| | |
| --- | --- |
| Procaine Hcl | 51-05-8 |
| Benzocaine | 94-09-7 |
| Lignocaine | 73-78-9 |
| lidocaine hydrochloride | 73-78-9 |
| Ropivacaine hydrochloride | 132112-35-7 |
| Dibucaine hydrochloride | 61-12-1 |
| Bupivacaine | 2180-92-9 |
| Bupivacaine hydrochloride | 14252-80-3 |
| Dyclonine Hcl | 536-43-6 |
| Procaine penicillin | 6130-64-9 |
| Aarticaine Hcl | 23964-57-0 |