Injectable Polypeptide Hormones Hexarelin 140703-51-1 Anti-Aging and Fat Losing

Basic Info

Model NO.: 140703-51-1
Suitable for: Adult
Purity: >99%
Appearance: White Powder
Certification: GMP, ISO 9001, USP, BP
State: Solid
Product Name: Hexarelin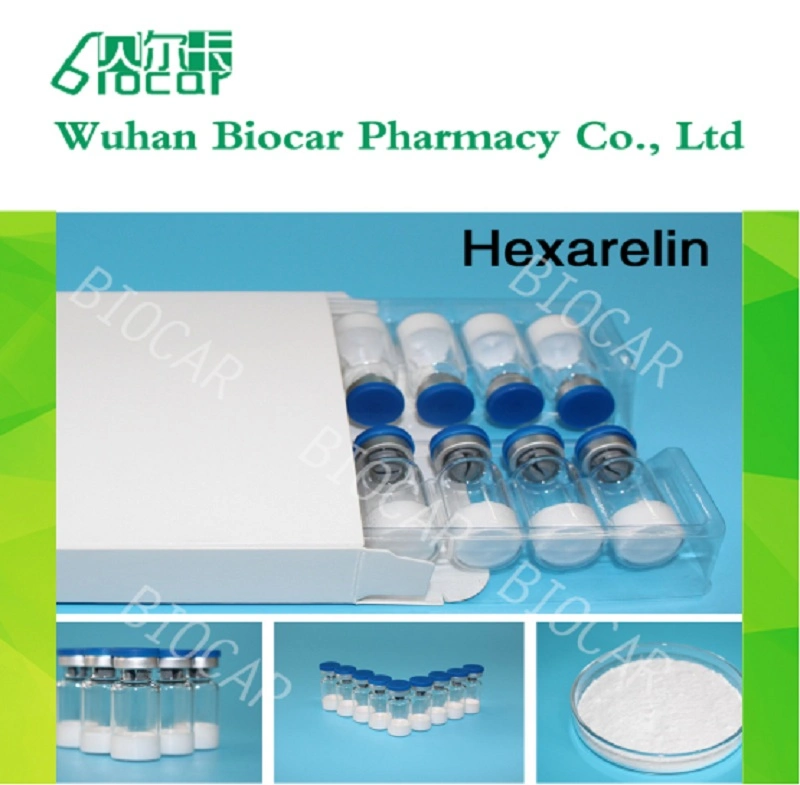 Peptides

MGF

2mg/vial

TB500

2mg/vial

PEG MGF

2mg/vial

pentadecapeptide BPC 157

2mg/vial

CJC-1295 with DAC

2mg/vial

GH fragment

2mg/vial

CJC-1295

2mg/vial

Triptorelin

2mg/vial

PT-141

10mg/vial

Tesamorelin

2mg/vial

MT-2

10mg/vial

Gonadorelin

10mg/vial

GHRP-2

10mg/vial

DSIP

2mg/vial

GHRP-6

10mg/vial

Selank

5mg/vial

Ipamorelin

2mg/vial

Epitalon

10mg/vial

Hexarelin

2mg/vial

GDF-8

1mg/vial

Sermorelin

2mg/vial

Deslorelin

20mg/vial

Oxytocin

2mg/vial

AOD-9604

2mg/vial

Adipotide

2mg/vial






Detailed Introduction:

1. hormone secretagogue receptor is a G protein-coupled receptor that binds ghrelin and plays a role in energy homeostasis and regulation of body weight.

2. Hexarelin is a six-amino acid peptide.It is also known that GHRP-6 has a synergistic effect with GHRH, causing a far greater release than either of these substances alone. By combining GHRP-6 with Hexarelin, a more potent GH releasing peptide combination is created than ever heard of.


Application Fields:

GHSR1a displays constitutive activity possessing basal activity in the absence of an agonist, resulting in a high degree of receptor internalization as well as of signaling activity.Inverse agonists for the ghrelin receptor could be particularly interesting for the treatment of obesity.This activity seems to provide a tonic signal required for the development of normal height, probably through an effect on the GH axis.